The decision to turn your home into a short-term rental can come with a lot of questions. What does a vacation rental home look like? What should we plan for? Where do we start? In our experience, the best way to start is by prepping your home to meet guest expectations and making a plan to ensure your property will be well taken care of once it becomes a rental.
Our main advice for new owners when it comes to the overall appearance of the home: less is more. Short-term rentals often feature open rooms devoid of clutter, rental-friendly furniture selections that will accommodate the maximum number of guests, unique but selectively placed decor, and creatively utilized spaces that will set your property apart from the rest. And, with a bit of pre-planning, you can stay in control of the security and upkeep of your rental, even after your first guest arrives.
Want more details? We've compiled a list of 10 ways you can start to confidently transform your home into a short-term rental today!
01
Remove Clutter & Personal Items
Eliminating clutter from your rental property will simplify the cleaning process and open up the space. Don't go overboard on decor, remove unnecessary knickknacks, and ditch furniture pieces that don't serve a purpose. It's also a good idea to remove all personal items.
02
Invest In Good Mattresses
A comfortable mattress in a rental home can make a world of difference to your guests. Memory foam options are our top pick and we suggest including a waterproof mattress protector that will keep your mattress dry and free of stains.
03
Plan Color Choices
A little bit of color can go a long way. We typically recommend solid white bed covers and darker furniture that won't show stains, but you can still add a pop of color to your rental through wall paint and decor items!
04
Add Local Art
When it comes time to decorate your rental, we recommend sourcing from local vendors and shops! Incorporating handmade art from local artisans is a great way to support the community and add a personal touch.
05
Select Durable Flooring
Carpet can be time-consuming and costly to clean. If you're looking to switch to durable, renter-friendly flooring, we suggest laminate or luxury vinyl tile (LVT), both of which can be easily wiped down between guest stays!
06
Secure Reliable Internet
Whether it be for work, gaming, streaming, or social media scrolling, the main thing guests want in a rental home is reliable wi-fi. We also recommend getting rid of cable/satellite TV by offering free streaming service options.
07
Install Security System
Whether it be a Ring doorbell camera, or a professionally installed security system, both you and your guests will rest easier knowing that your rental home is protected. Keyless locks that generate unique codes for each guest are also a great way to stay in control of who has access to your property.
08
Create House Rules
House rules are intended to inform and reassure your guests. We recommend creating a welcome book that includes special instructions like check-out procedures, trash collection dates, noise policies, parking info, and how-to instructions for home amenities like fireplaces, hot tubs, pools, door locks, etc.
09
Arrange Automated Services
Select seasonal and monthly services like landscaping, trash pick-up, pest control, and HVAC inspections will still need to be taken care of while renting your home. Open a line of communication with nearby companies that specialize in your required services to set up a routine care plan for your property.
10
Hire A Property Management Company
Once your home is rental-ready, you can hire a property management company to maintain your rental and free up your time! You'll gain access to industry connections that will improve your rental's performance, as well as experienced staff members for you and your guests to rely on should complications arise.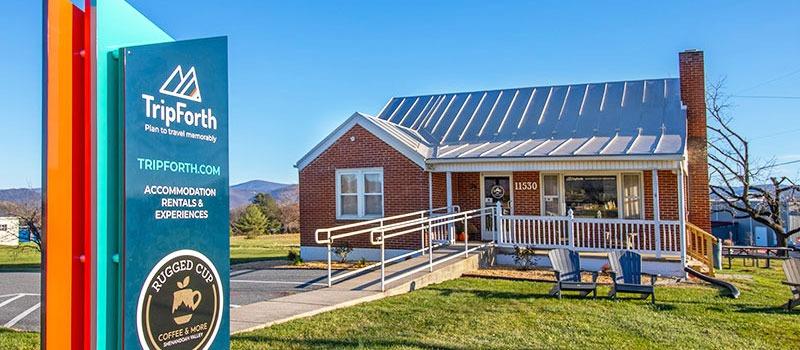 Get Started With TripForth
We offer a customized owner experience that allows you to stay in control of your property. Visit our Vacation Rental Management page to learn more about our rental program!